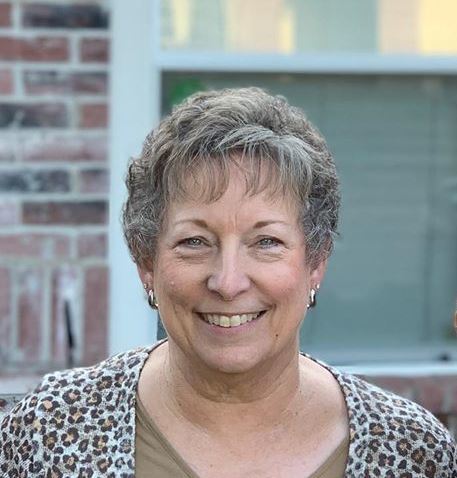 Congratulations Theresa Bevers
Dana Hines
Friday, June 19, 2020
Tall Tales-Radar O'Reilly
With the sudden and unexpected end of the school year in March, students and faculty at Lindsay Schools missed out on many of the usual end-of-year activities.
This was a sad occurrence, especially for our seniors, and much has been written and spoken about the way it was handled. From my observation, it was a splendid display of maturity and leadership by faculty and seniors as how to handle adversity.
One important happening that was lost in the turmoil was the fact that one of Lindsay's finest ambassadors of good will is retiring this year. After 32 years, Theresa Bevers is calling it quits.
Staff members know her as the lady they can come to when they have a question about their paycheck, their insurance, their tax-sheltered annuities, or anything under the sun.
Some know her as the person to come to when they need a shoulder to cry on, or a cheerful pep talk when facing some kind of problem. I've never known her to be too busy to drop everything and bend a sympathetic ear.
Some of us who were fortunate enough to work with her while serving as superintendent refer to her simply as "Radar."
Many of you remember the popular movie, directed by Robert Altman, which later became an award-winning television series, called MASH. Radar O'Reilly, portrayed by Emmy-award winning actor Gary Burgtoff, was the only actor who played the role in both the movie and the tv series.
If you remember Radar, he was the one who got things done. Regardless of which officer was officially in charge at the time, Radar was the heart and soul of the outfit.
When I was offered the position as superintendent, I wasn't sure about uprooting the family and moving. I'll never forget that meeting, when, after stating, "I need to go home and pray about this," Theresa abruptly said, "Well, I can pray too!"
Evidently, her prayers are pretty powerful, as that next morning, while shaving, it became clear to me that Lindsay was where my family needed to be. Only God knows all the reasons, but it is apparent to me that one of the best ones was the lady who stayed late and got things done.
She has a mind like a steel trap, and a heart of gold. Her efficiency and knowledge is exceeded only by her kind and gracious manner.
When the history of Lindsay Schools is ultimately written, names like Guy Robberson, Frankie Minton, Dorothy Dodd, Charlie Heatly, Joe Tunnell, and others will undoubtedly be mentioned with much fondness and respect.
For my money, Theresa Bevers, alias Radar O'Reilly, will take a back seat to no one when we remember the great ones who served this school district with honor and integrity.
~Doyle Greteman